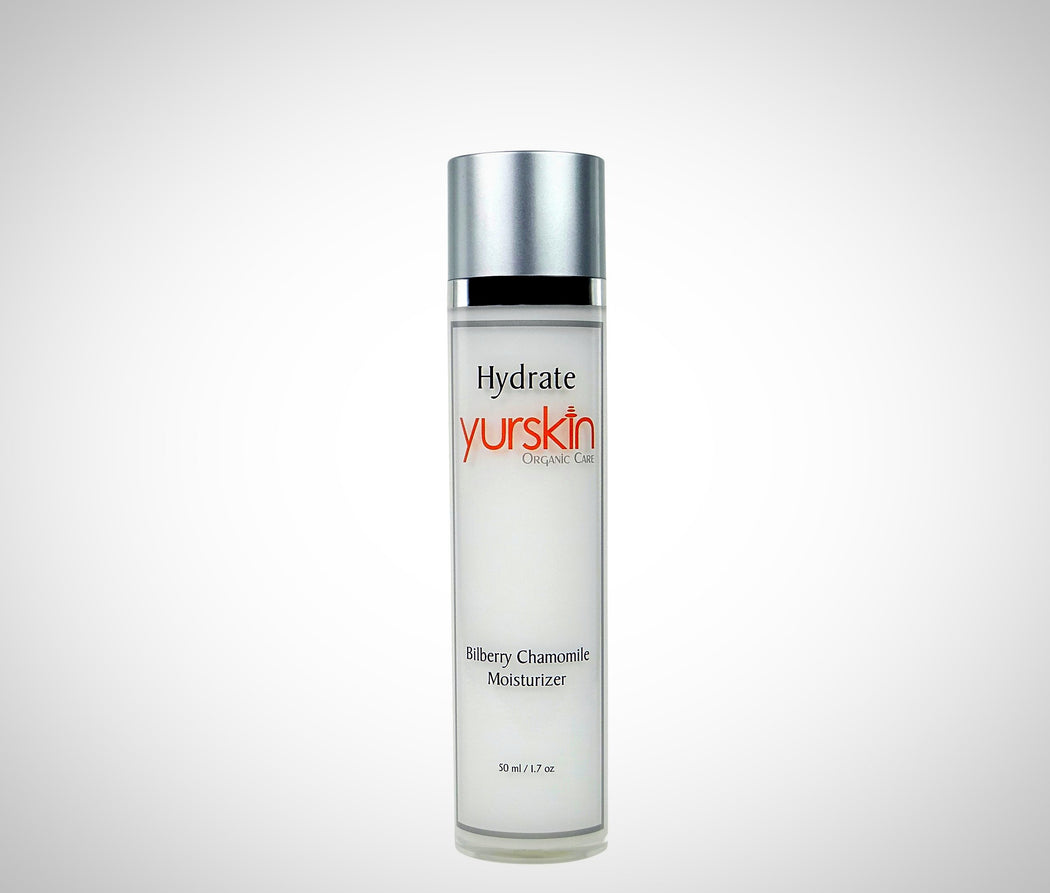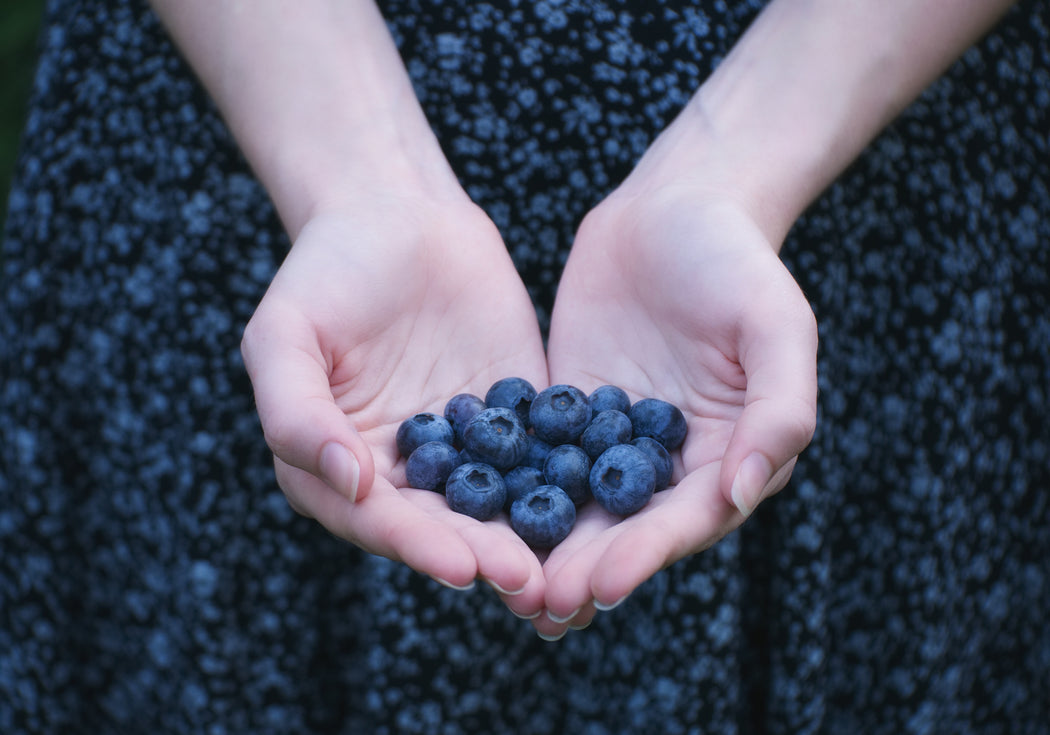 Bilberry Chamomile Moisturizer
Our powerful oil-free moisturizer is a perfect choice for those who prefer the hydrating qualities of a moisturizer but with a matte finish. Powerful and effective botanical extracts, vitamins, and minerals, such as Carrot Root Extract, will leave your skin feeling soothed and nourished without clogging your pores. 1.7 oz
* A little bit goes a long way and can last you a couple of months! 
pH Balance: 5.0 - 5.5
Benefits:
Soothing & hydrating
Healing cellular repair of sun damage
Reduces moisture loss
Antioxidant (blocks free radicals that damage skin)
Anti-inflammatory
Improves skin texture
Increases elasticity and firmness
Does not clog pores
Prevents acne
Skin lightener
Anti-bacterial
Stimulates collagen
Instructions:
Apply desired amount onto cleansed skin. Allow up to 2 minutes for complete absorption. (Tip: To be applied after toner, mask, scrub, and serum). 
Ingredient Benefits:
Bilberry Leaf: Packed with antioxidants to help strengthen and protect the skin against free radicals. Hydrating, nourishing, and antiseptic.
Chamomile: Refreshes, soothes, and calms skin. Reduces inflammation, is anti-fungal, anti-bacterial, antiseptic, and an antioxidant.
Carrot Root Extract: Provides numerous benefits such as being a great antioxidant. Is anti-aging, keeps skin firm and radiant, nourishes, rejuvenating and moisturizes.
Spinach Powder: Packed with vitamins A, C, B1, B3, B6, and K.
Rosemary Leaf: Stimulates cell renewal, improves circulation aiding in glowing skin, combats signs of aging, fights against free radicals, and moisturizing.
Salicylic Acid: A colorless crystalline organic acid that helps reduce acne inflammation, relieves painful acne, reduces oily skin, and removes gunk in the pores to help prevent future breakouts.
Aloe Vera Leaf Extract: Soothing, anti-inflammatory, healing, scar reducing, wrinkle reducer.
Organic Calendula Officinalis Extract: Comes from the common Marigold. Promotes skin tightness, increases hydration within the skin, anti-aging, antioxidant, antiseptic, prevents acne, skin conditioner.
Gluconolactone: (gentle and suitable for sensitive skin). A naturally occurring Polyhydroxy acid (PHA) that hydrates the skin, is a scavenger against free radicals, protects from environmental toxins, reverses the effects of sun-damage, moisturizing, and reduces the appearance of fine lines.
Lemon Peel Oil: Nourishing to the skin, helps with hyperpigmentation, brightens & lightens the skin, treats and prevents acne, cleanses toxins and purifies the skin.
Licorice Root: Great for sensitive skin. Evens out skin tone. A powerful antioxidant that protects the skin from environmental stressors. Helps balance oil production.
Ingredients:
Aqua (Purified Water), Lauryl Lactate, Palmitic Acid, Cetearyl Alcohol, Calcium Silicate, Xanthan Gum, Sodium PCA, Organic Aloe Barbadensis, Glyceryl Undecylenate (and) Glyceryl Caprylate, Salicylic Acid, Gluconolactone, Licorice Root (Glycyrrhiza Glabra) Extract, Bilberry Leaf (Vaccinium Myrtillus) Extract, Organic Calendula (Calendula Officinalis) Extract, Ascorbic Acid, Organic Chamomile (Anthemis Nobilis) Extract, Vitamin E Acetate, Rosmarinus Officinalis (Rosemary) Leaf Oil, Citrus Medica Limonum (Lemon) Peel Oil, Spinacia Oleracea (Spinach) Powder Vitamin K, Daucus Carota Sativa (Carrot) Root Extract. 
Disclaimer: Yurskin product ingredients are updated periodically. Please read the ingredients list on the packaging of your product to be sure that the ingredients are suitable for your personal use. Keep in a cool, dry place. For cosmetic use only. If irritation occurs, discontinue use. Avoid contact with eyes. If needed, do a patch test on the inside of the wrist to ensure skin compatibility.