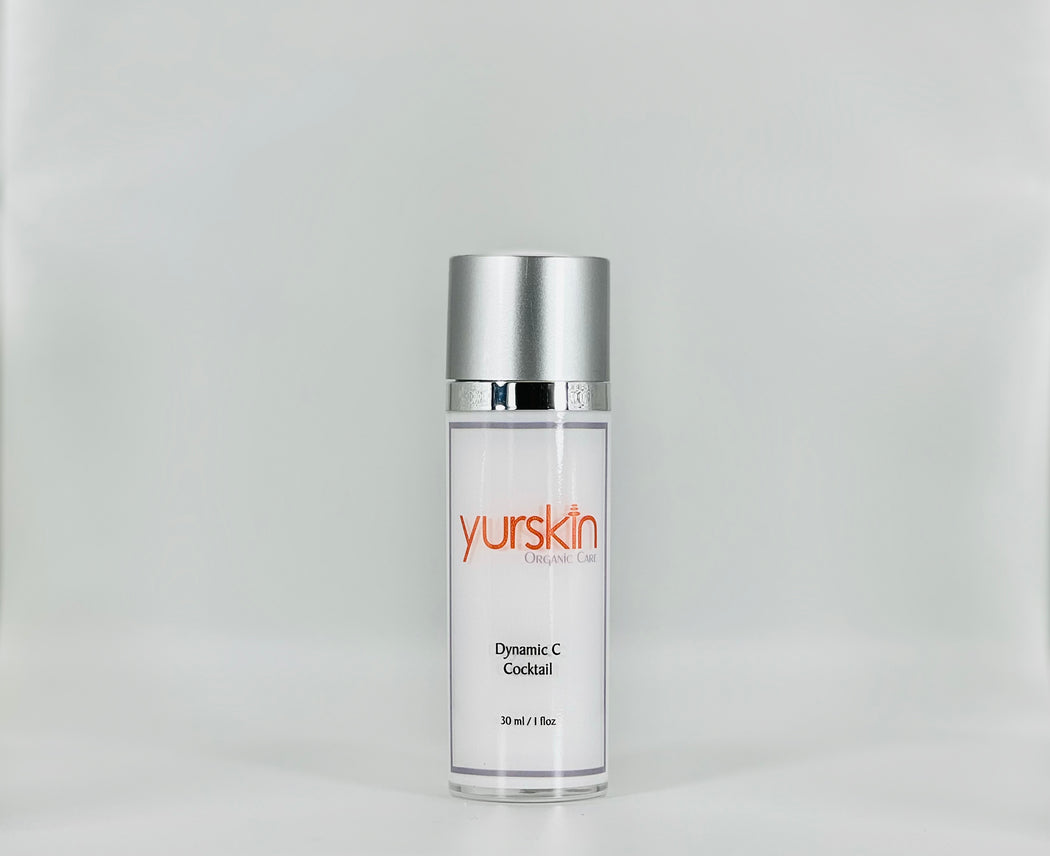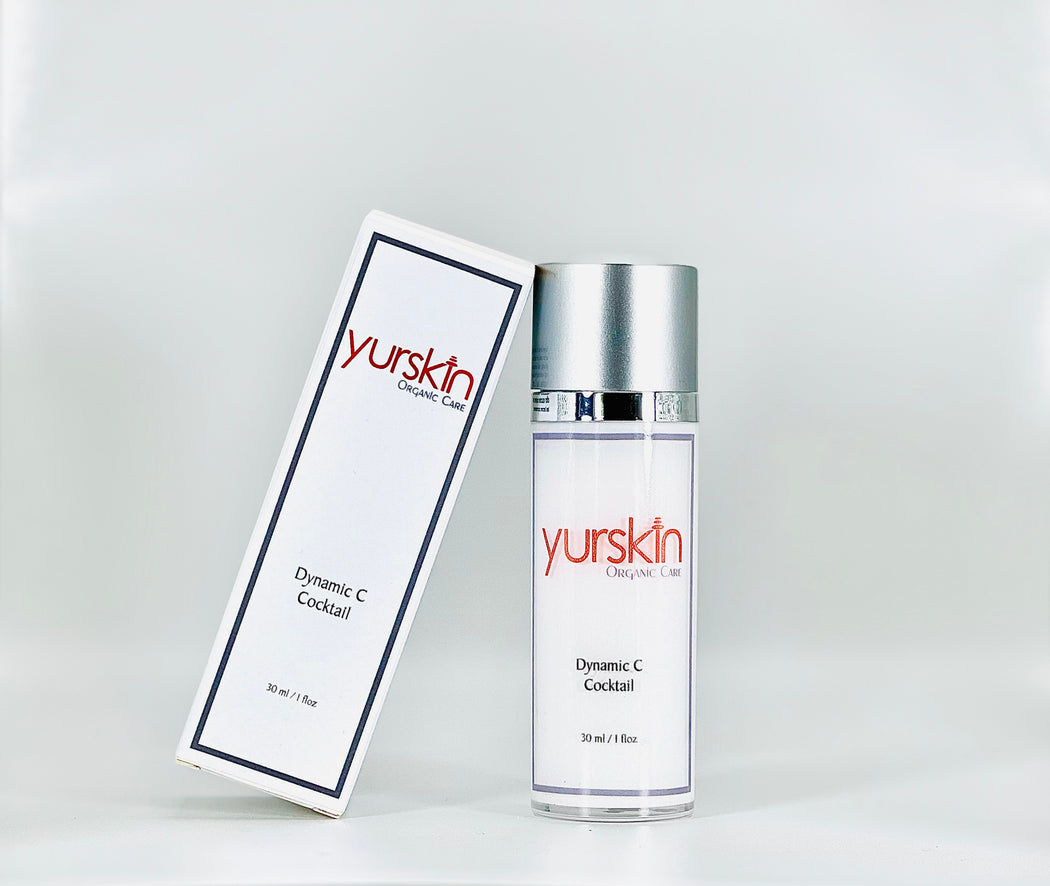 Dynamic "C" Cocktail
 HYPERPIGMENTED, ALL SKIN TYPES

Product Description: Experience the ultimate Vitamin C complex serum that drenches skin in a cocktail of dynamic, multi-source anti-oxidants which help moisturize the skin. Sodium Ascorbyl Phosphate, Kakadu Plum, Phloretin, Astaxanthin, Ferulic Acid, and Vitamin E offer restorative nourishment to skin which has become compromised over time. 1oz

pH 7.2 - 7.7
Instructions:
AM and PM. Apply 2 to 3 drops of serum to the face and décolleté following thorough cleansing of the skin. Allow absorbing. Professional Use: May be used as a booster treatment under masks during anti-aging treatments, particularly for those with pigmented skin. Apply to face, neck, and décolleté and massage in gently then apply the mask. May be used with galvanic current.

Ingredient Benefits:
• Phloretin - A powerful anti-oxidant.

• Sodium Ascorbyl Phosphate – Highly effective water-soluble anti-oxidant. Acts as a collagen biosynthesis regulator, helping to trigger collagen production. Also helps to prevent the breakdown of cells due to environmental exposure. Anti-inflammatory properties soothe damaged skin.

• Astaxanthin - Strong anti-oxidant vitamin, 550 times more powerful than vitamin E.

• Ferulic Acid - Is an anti-oxidant that neutralizes free radicals and helps to prevent damage to cells caused by ultraviolet light. Exposure to ultraviolet light increases the anti-oxidant potency of ferulic acid.

• Emblica® - Derived from Phyllanthus Emblica fruit. It is a free cascading anti-oxidant that promotes skin lightening reducing hyperpigmentation. Emblica® is completely free of pro-oxidation activity utilizing a multilevel cascade of anti-oxidant resulting in a prolongation of its anti-oxidant capabilities
including the protection against photodamage.

• Kakadu Plum - Has the highest naturally occurring vitamin C content of any fruit. It contains 3000mg of vitamin C per 100g of fruit - over 50 times the concentration found in oranges.
Product Ingredients: Aqua (Purified Water), Alcohol Denat, Propanediol, Glycerin, Aqua (and) Butylene Glycol (and) Ethoxydiglycol (and) Ferula Assa-Foetida Extract, Aqua (and) Sodium Hyaluronate (and) Gluconolactone (and) Sodium Benzoate, Terminalia Ferdinandiana Fruit Extract, Emblica Officinalis Fruit Extract, Panthenol, Polysorbate-20, 1,2-Hexanediol (and) Caprylyl Glycol (and) Tropolone, Sodium Ascorbyl Phosphate, Hydroxyethylcellulose, Tocopherol, Polyglyceryl-6 Caprylate (and) Polyglyceryl-3
Cocoate (and) Polyglyceryl-4 Caprate (and) Polyglyceryl-6 Ricinoleate, Ferulic Acid, Tocopheryl Acetate, Sodium Hydroxide, Pentaerythrityl Tetraisostearate (and) Caprylic/Capric Triglyceride (and) Stearalkonium Hectorite (and) Propylene Carbonate (and) Palmitoyl Tripeptide-1, Astaxanthin, Phloretin.