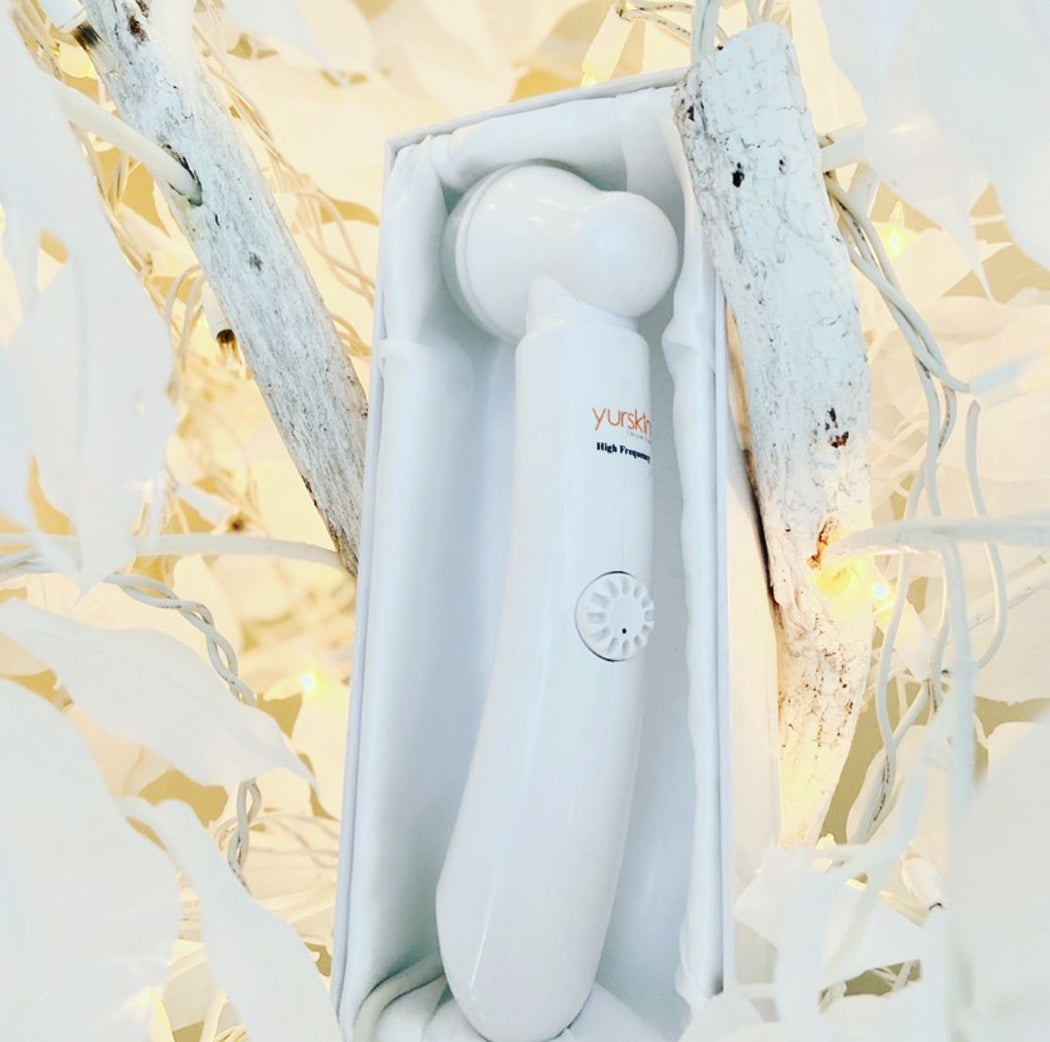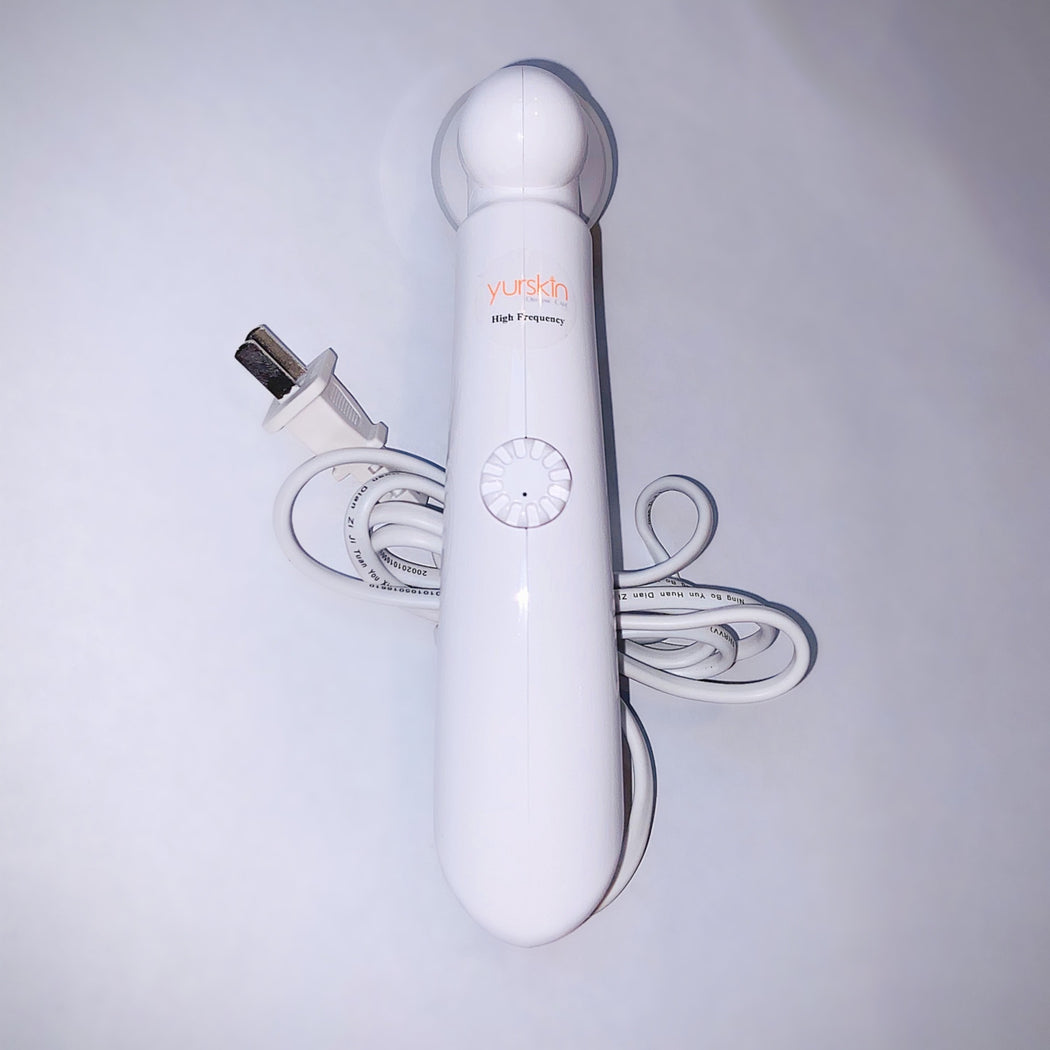 High Frequency Device
   One of the most amazing devices from the comfort of your own home!
High frequency was first developed in the 1800s by renowned scientist Nikola tesla. Before modern medicine, this non-invasive device was largely used for treating wounds and infections. However, today it is a popular and effective skincare treatment with a vast array of benefits. 
High Frequency produces an enriched oscillating, thermal (heat producing) oxygenating current that delivers a vast array of benefits, such as:
Eliminates acne-causing bacteria due to its antiseptic effect on the skin
Helps oxygenate the skin
Treats and prevents stubborn acne
Reduces the appearance of fine lines and wrinkles
Nourishes hair follicles for hair growth
Supports and stimulates Collagen and Elastin production
Increases blood circulation and cell renewal/cell metabolism
Enriches your cells with nutrients and hydrating volume
Improves skincare product absorption/penetration
Promotes lymphatic drainage
Improves sagging skin and cellulite 
Reduces eye puffiness
Shrinks and tones pores and blackheads
Directions:
The beauty and ease of our device are that you don't need a skin barrier (ie: gauze) prior to use! Simply turn on the device using the rotating knob to a level that's comfortable, and then glide the electrode over your face (neck and decollete optional) in circular motions. Start with your forehead and move your way down the face. When you are finished, turn the power off. 
-Take off all jewelry prior to use.
-Wipe with soap and water and dry thoroughly with a clean towel. Do not submerge the device or cord in water. 
-The buzzing sound and smell are normal.
Do Not Use If
Skin is inflamed and red
Pregnant 
High blood pressure
Heart problems
Pacemakers
Epilepsy or seizure disorders
Braces
Metal implants
Open or broken skin